Crowded Streets: The Dave Matthews Band Experience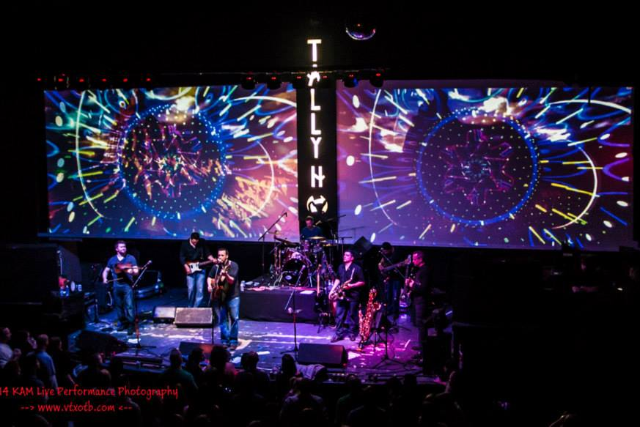 If imitation is the most sincere form of flattery, we hope the Dave Matthews Band (DMB) can take a compliment. From Dave Matthews to Jason Mraz to Wes Borland to Chris Brown and others, Virginia has recently rebuilt its reputation for producing high-caliber entertainers.
DMB has been a radio and concert arena staple for over a decade. With a sound as maneuverable as theirs, shifting easily from Celtic to jazz to folk-rock to acoustic funk, recreating the experience of a live DMB performance would seem an impossibility.
Enter Crowded Streets.
Crowded Streets—the name inspired by DMB's third studio album — is what you call this Virginia - based sextet. The individuals who form this outstanding tribute are each dedicated to the task of reproducing the unique sonic experience of a live DMB performance. The band has attended numerous concerts and studied all the live footage they can get their hands on. Crowded Streets boasts the same original studio line-up of instrumentation and each musician is as versatile and creative as his DMB counterpart.
Gabe Badillo (aka, Gabe Matthews), front man and focal point of Crowded Streets, seems to channel Dave himself during the more lively and energized moments of their performances. Bass and drums trade off with DMB's trademark, syncopated counterpoint. Guitar solos soar in Tim Reynolds-meets-Warren Haynes fashion. From their spot-on violin and sax solos to their contagious, live-jam chemistry, enough cannot be said of this group's ability to emulate DMB in all their incarnations. Hearing is believing.
There are currently not events. Please check back soon.