REDBURN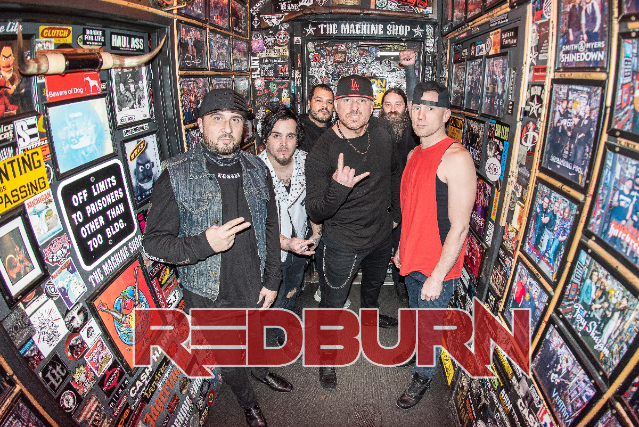 REDBURN is a 6 piece Rock/Hip Hop band from Saginaw, MI. They have been touring Nationally since 2014 breaking into the scene with the band REHAB, responsible for the platinum hit "Sitting At A Bar". Redburn was riding high on his successful musical fusion of Hip Hop and Rock styles, touring across the country, and breaking fresh musical brand touring with many bands including, Uncle Kraker, Saving Abel, Saliva, Powerman 5000, The Lacs, Moonshine Bandits, Fuel, Hoobastank, POD and many others to mention. With the band being hand picked upon talent, the live show is pure deep emotion, affliction, powerful lyrics, extreme stage presence and relatable topics to the American lifestyle.

Propelled by the success of his breakout CD release Rock Hop, a danceable, personal, and groundbreaking fusion of Live Rock music and Hip Hop that resulted in eight trophies at the 29th Review Music Awards, including Best Concert Album or Project, Best New Artist of the Year and Best Songwriter, earned eight trophies at the 2015 Review Music Awards, including Best New Artist of the Year, Best Hip Hop Performer, and Best Songwriter, Poised to release his newest and latest album of original material titled Through the Flesh in 2019 at Bay City's Westown Theatre, REDBURN's biggest breakthrough musically happened back in 2014-15 with the release of Rock Hop.

In 2020 they signed a major management deal with Michael Barbee of Dovetail Entertainment - the man responsible for articulating the game-plan that took hometown heroes Greta Van Fleet into the spotlight; and now with the pending release of Through the Flesh he is poised to propel his life, music, and talents to an entirely new level - one focused upon driving the power of his unique sound into new depths and dimensions.