American Jetset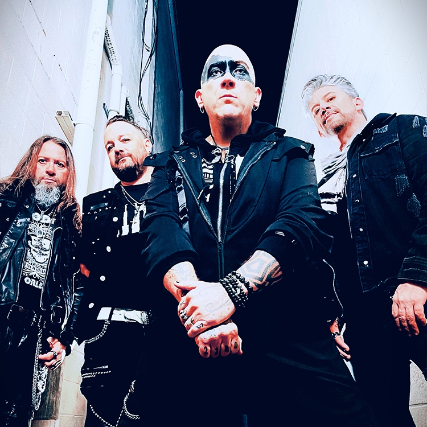 In 2018, American Jetset broke out of their Baltimore, MD hometown on a mission to unite misfits across the world with their sleaze rock goth pop signature, illuminating what lingers in the shadows of the post-Sunset Strip Era.
​
Drawing inspiration from an eclectic array of antiheroes, including Mötley Crüe, The Misfits, and The Cure, deviation lies at the core of their discography that started with the release of their debut EP, Live Love Die on Main, in 2018.

In January 2022, the band recorded their sophomore LP Cat's Got Your Tongue. It was released at M3 Rock Festival and the tour that followed solidified the outfit as one of the premier rock bands in the US. They wrapped up their tour on 12/30 with Stephen Pearcy (Ratt) at the world-famous Whisky A Go Go in Los Angeles.

In 2023, Jetset is back and out for blood with the release of their new EP Love Kills. The band recently announced their first European tour and a string of featured US dates supporting Enuff Znuff, Wig Wam, and Andy McCoy.